DST SPONSORED TRAINING PROGRAMME (FDP)
MAKING SELF SUFFICIENT ENTREPRENEURS & INNOVATORS
TECHNICAL SPONSOR IEEE UP SECTION (INDIA)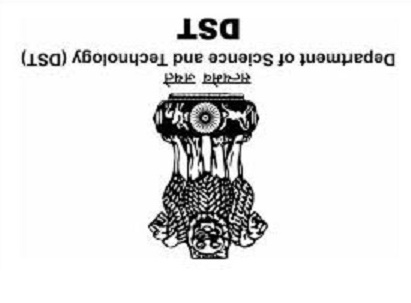 INTRODUCTION
An entrepreneur is an individual who creates a new business, bearing most of the risks and enjoying most of the rewards. The entrepreneur is commonly seen as an innovator, a source of new ideas, goods, services, and business/or procedures.
Entrepreneurs play a key role in any economy, using the skills and initiative necessary to anticipate needs and bring good new ideas to market. Entrepreneurs who prove to be successful in taking on the risks of a startup are rewarded with profits, fame, and continued growth opportunities. Those who fail, suffer losses and become less prevalent in the markets.
A person who undertakes the risk of starting a new business venture is called and entrepreneur..
An entrepreneur creates a firm, which aggregates capital and labor in order to produce goods or services for profit.
Entrepreneurship is an important driver of economic growth and innovation.
Entrepreneurship is high-risk, but also can be high-reward as it serves to generate economic wealth, growth, and innovation.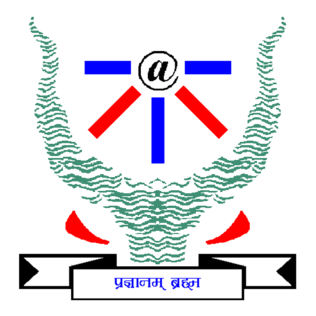 ABOUT IIITA
Established in 1999, as a center of excellence in Information Technology and allied areas. Institute was conferred the Deemed University status by Govt. of India in the year 2000. The beautiful 100-acre campus, situated at Devghat, Jhalwa, designed meticulously on the Penrose Geometry pattern, is being further topped by fine landscaping to give an all-round soothing effect to create a stimulating learning environment for everyone..
OBJECTIVE OF WORKSHOP
Making self-sufficient Entrepreneurs & Innovators.
Understanding importance of Entrepreneurship, its Present Scenario, Development Process etc.
To motivate Faculty Members/ Budding Technocrats to participate and learn techniques of setting up a business unit.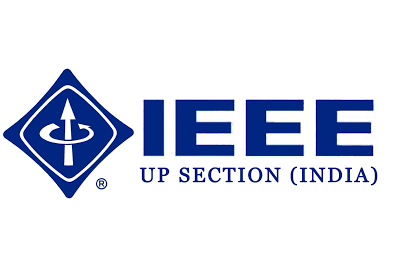 IEEE UP SECTION (INDIA)
Entrepreneurship development will be immensely helpful for the Research community,Utility professionals and Industry Stakeholders as a major domain of interdisciplinary subject.
This Workshop is technically sponsored by IEEE UP SECTION (INDIA) for motivating budding technocrats to participate and learn the techniques of setting up a business unit. Fifty percent discount in fee will be provided to IEEE Members for attending DST Sponsored FDP.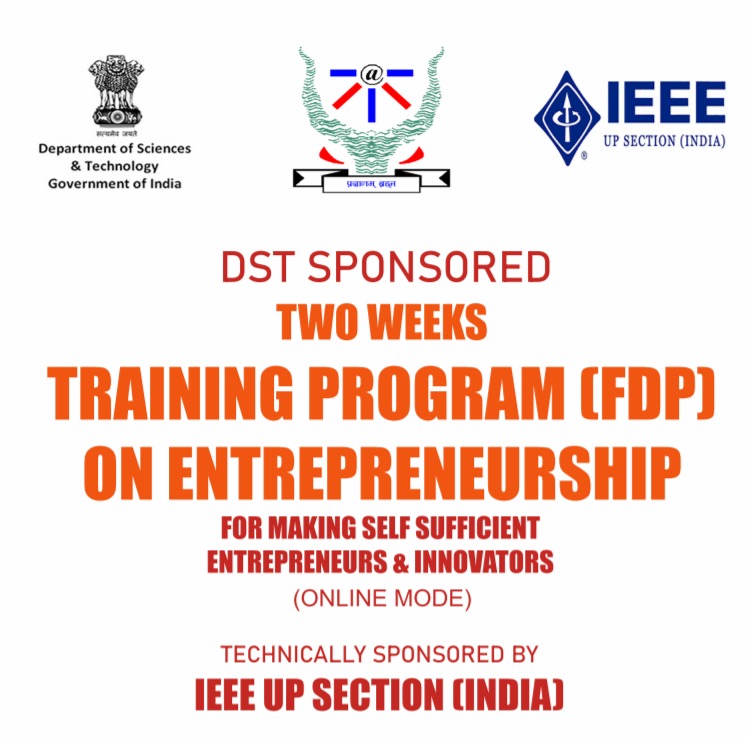 COURSE STRUCTURE
Entrepreneurship Development Process
Approaches for Entrepreneurship Development
Personality Traits of an Entrepreneur
Virtual tour to a Factory & online experience sharing with Successful Entrepreneur.
How to promote Entrepreneurship Development Programmes: Methodology, Tools & Techniques Selecting
Potential Entrepreneurs: Rationale for Selection
Assessing Training Needs
How to Identify Business Opportunities: Environment Scanning
Business opportunity Identification:
Sources of Information How to assess
Pre-feasibility of Project through Market Survey
COURSE LEARNING OUTCOMES
The members develop and can systematically apply an entrepreneurial way of thinking that will allow them to identify and create business opportunities that may be commercialized successfully.
Have the ability to discern distinct entrepreneurial traits
Know the parameters to assess opportunities and constraints for new business ideas
Understand the systematic process to select and screen a business idea
Design strategies for successful implementation of ideas
Entrepreneurship Development Process
Write a business plan
WHO CAN ATTEND?
Faculty Members from all Science &Technology Institutes
Trainers from Organizations engaged in Entrepreneurship
Utility Professionals and Industry Stakeholders
Administrative Officers
Research Scholars
Students (UG/PG)
REGISTRATION
1. For Faculty Members, Trainers, Industry Professionals and Administrative officers
Registration Fee :₹ 1180 *(Inclusive of 18% of GST)
2. For Research Scholars and Students (UG, PG)
Registration Fee : ₹ 590 *(Inclusive of 18% of GST)
3. For IEEE Members (50% rebate is provided on fee for registration)
a. For Faculty Members, Trainers, Utility Professionals & Industry Stakeholders (for IEEE members):
Registration Fee : ₹ 590 *(Inclusive of 18% of GST)

b. For Research Scholars and Students (for IEEE members):
Registration Fee : ₹ 295 *(Inclusive of 18% GST)
SCHEDULE OF FDP
Day1
Day2
Day3
Day4
Day5
Day6
Day7
Day8
Day9
Day10
Day11
Day12
10:00 AM- 11:15 AM
Inauguration & Programme Objectives:
Expectations from participants, Programme Brief etc.
10:15 AM- 11:00 AM
Unleashing Entrepreneurship:
Present Scenario
04:00 PM- 05:15 PM
Entrepreneurship:
Importance, Need & Practice
10:00 AM- 11:15 AM
Entrepreneurship Development Process
11:30 AM- 12:45PM
Approaches for Entrepreneurship Development
02:30 AM- 03:45 PM
Personality Traits of an Entrepreneur
04:00 PM- 05:15 PM
Ecosystem Available for promoting Entrepreneurship
10:00 AM- 11:15 AM
How to promote Entrepreneurship Development Programmes: Methodology, Tools & Techniques
11:30 AM- 12:45PM
How to promote Entrepreneurship Development Programmes: Methodology, Tools & Techniques
02:30 PM- 03:45 PM
Selecting Potential Entrepreneurs: Rationale for Selection
04:00 PM- 05:15 PM
Assessing Training Needs
10:00 AM- 11:15 AM
How to Identify Business Opportunities: Environment Scanning
11:30 AM- 12:45PM
Business opportunity Identification: Sources of Information
02:30 AM- 03:45 PM
Business opportunity Identification:Sources of Information
04:00 PM- 05:15 PM
How to assess Pre-feasibility of Project through Market Survey
10:00 AM- 11:15 AM
How to Set-up MSME (govt. formalities, rules & regulations etc.)
11:30 AM- 12:45PM
Role & Responsibilities of Supporting Agencies: DIC, SIDC, DI-MSME etc. Panel discussion
02:30 PM- 03:45 PM
Role & Responsibilities of Supporting Agencies: DIC, SIDC, DI-MSME etc. Panel discussion
04:00 PM- 05:15 PM
Support available from Financial Institutions including Banks: Panel discussion
10:00AM- 11:15 AM
Virtual tour to a Factory & online experience sharing with Successful Entrepreneur
11:30 AM- 12:45pm
Virtual tour to a Factory & online experience sharing with Successful Entrepreneur
02:30 PM- 03:45 PM
Virtual tour to a Factory & online experience sharing with Successful Entrepreneur
04:00 PM- 05:15 PM
Virtual tour to a Factory & online experience sharing with Successful Entrepreneur
10:00 AM- 11:15 AM
Achievement Motivation: Developing Soft Skills ( CASE STUDY)
11:30 AM- 12:45 PM
Achievement Motivation: Developing Soft Skills ( CASE STUDY)
02:30 PM- 03:45 PM
Achievement Motivation: Developing Soft Skills ( CASE STUDY)
04:00 PM- 05:15 PM
Achievement Motivation: Developing Soft Skills ( CASE STUDY)
10:00 AM- 11:15 AM
Technology Sourcing: Support available from R&D Institutions
11:30 AM- 12:45 PM
Technology Sourcing: Support available from R&D Institutions
02:30 PM- 03:45 PM
Promoting Innovative Ventures: Role of Technology Business Incubator (TBI)
04:00 PM- 05:15 PM
Promoting Innovative Ventures: Role of Technology Business Incubator (TBI)
10:00 AM- 11:15 AM
IPR, Pattern, Copy Rights, Trade Mark and Industrial Management
11:30 AM- 12:45 PM
IPR, Pattern, Copy Rights, Trade Mark and Industrial Management
02:30 PM- 03:45 PM
Marketing management in MSME: Sales, Advertisement & Brand Building
04:00 PM- 05:15 PM
Marketing management in MSME: Sales, Advertisement & Brand Building
10:00 AM- 11:15 AM
Financial Management in MSME
11:30 AM- 12:45 PM
Financial Management in MSME
02:30 PM- 03:45 PM
Problem solving & decision making
04:00 PM- 05:15 PM
Problem solving & decision making
10:00 AM- 11:15 AM
Developing Business Plan (Project Report): Format, Content & Sequencing
11:30 AM- 12:45 PM
Developing Business Plan (Project Report): Format, Content & Sequencing
02:30 PM- 03:45 PM
Cost of Project, Sources of finance, Profitability
04:00 PM- 05:15 PM
BEP, Working Capital Assessment
10:00 AM- 11:15 AM
Business Communication
11:30 AM- 12:45 PM
Legal Formalities in an Enterprise: (Factory Act, PF, Labour Laws etc.)
02:30 PM- 03:45 PM
Action Plan & Feed Back
04:00 PM- 05:15 PM
Valedictory
CHIEF PATRON
PROF. P. NAGABHUSHAN
DIRECTOR
INDIAN INSTITUTE OF INFORMATION TECHNOLOGY, ALLAHABAD (INDIA)
DISTINGUISHED SPEAKERS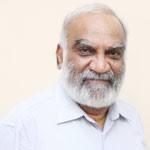 Dr. Parameshwar P Iyer
Principal Scientist
IISc Bangalore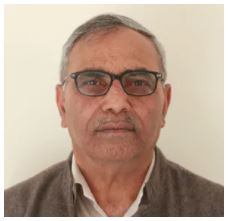 Dr. Rajbir Singh
Professor
Behavioural Sciences
Shree Guru Gobind Singh Tricentenary University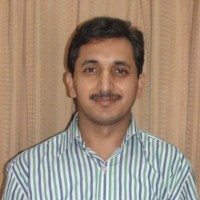 Dr. Madan Lal
Professor
Department of Commerce
Delhi School of Economics
University of Delhi

Dr. Satish Kumar Sharma
Professor and Head
Department of Food Science &Technology
G B Pant University of Agriculture & Tech. Pantnagar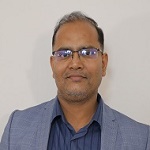 Dr. Praveen Ranjan Srivastava
Associate Professor
IIM Rohtak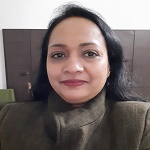 Ms. Mamta Gupta
Chartered Accountant , Allahabad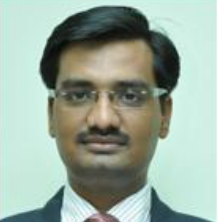 Mr. Sumit Agarwal
Chartered Accountant , Allahabad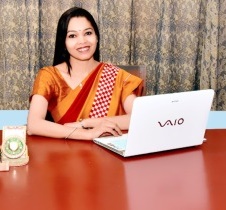 Dr. Shefali Nandan
Assistant Professor
MONIRBA, University of Allahabad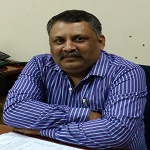 Dr. Madhvendra Misra
Associate Professor
Department of Management Studies, IIITA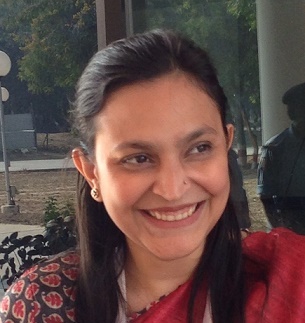 Dr. Vijayshri Tewari
Associate Professor
Registrar (Officiating)
Department of Management Studies, IIITA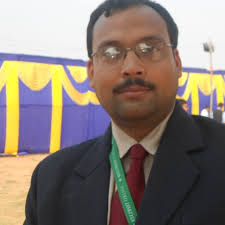 Dr. Ranjit Singh
Associate Professor
Department of Management Studies, IIITA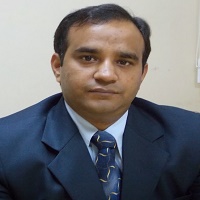 Dr. Shailendra Kumar
Head and Associate Professor
Departement of Management Studies, IIITA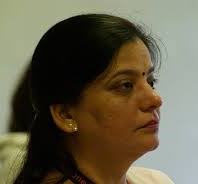 Dr. Ranjana Vyas
PI & Coordinator, NEW GEN IEDC
Department of Information Technology, IIITA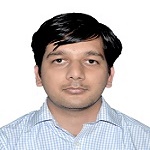 Dr. Rahul Kala
Assistant Professor
Department of Information Technology, IIITA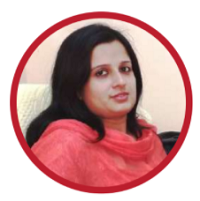 Dr. Pragya Singh
Assistant Professor
Department of Management Studies, IIITA
** Speakers are subject to change as per availability
COURSE CO-ORDINATOR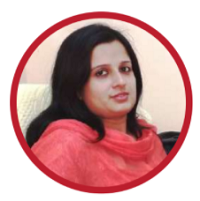 DR. PRAGYA SINGH
Assistant Professor
Department of Management Studies, IIITA
Email: pragyabhardwaj@iiita.ac.in
Phone: 7897386365
Profile
TECHNICAL COMMITTEE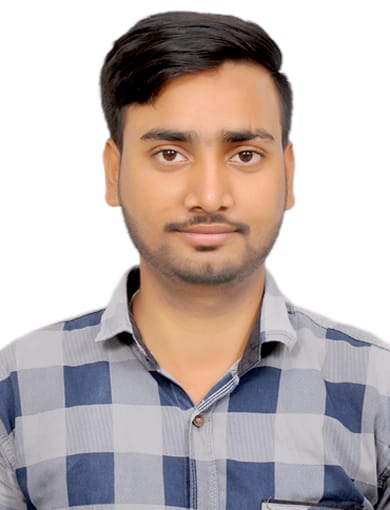 Mandeep Kumar
Mtech IT
mit2020019@iiita.ac.in
9779455049
Abhinandan Singh
Mtech IT
mit2020016@iiita.ac.in
7980910827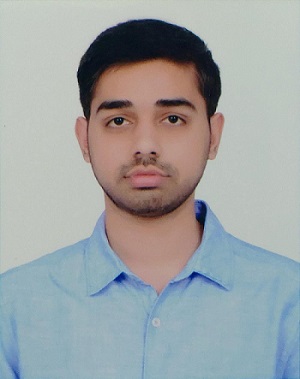 Rahul Meena
Mtech IT
mit2020018@iiita.ac.in
7599009029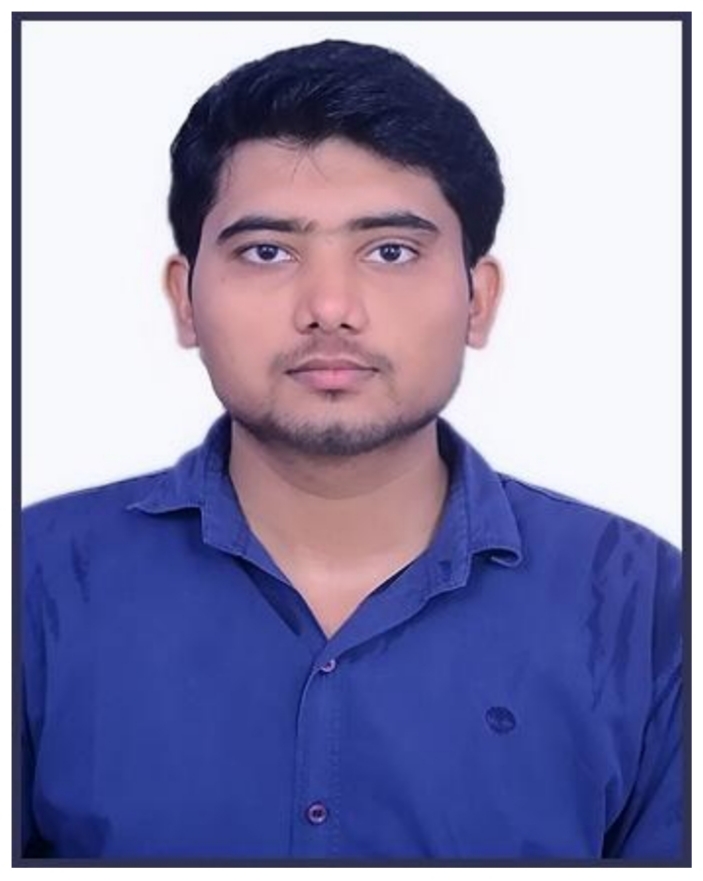 Rishabha Sachan
Mtech IT
mit2020014@iiita.ac.in
7007031316
Saurabh Gupta
Mtech IT
mit2020021@iiita.ac.in
8808522712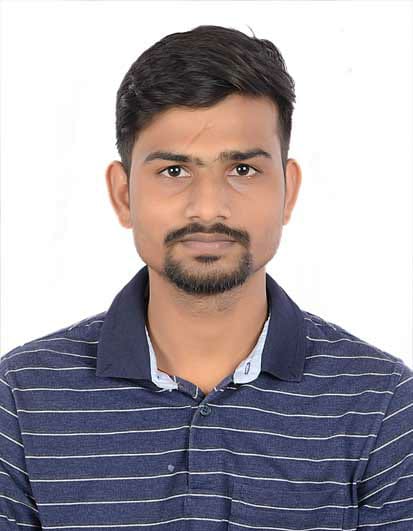 Alok Kumar Rai
Mtech IT
mit2020022@iiita.ac.in
8882654191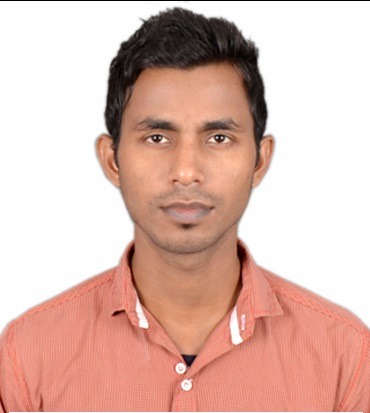 Kumar Mayank
Mtech IT
mit2020013@iiita.ac.in
9041265098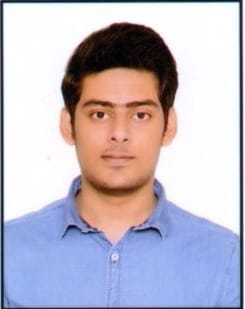 Nikhil Khapre
Mtech IT
mit2020012@iiita.ac.in
8700902991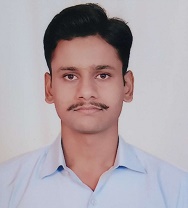 Kartikeya Ashok
Research Scholar
Department of Management Studies rsm2020502@iiita.ac.in 9811561804